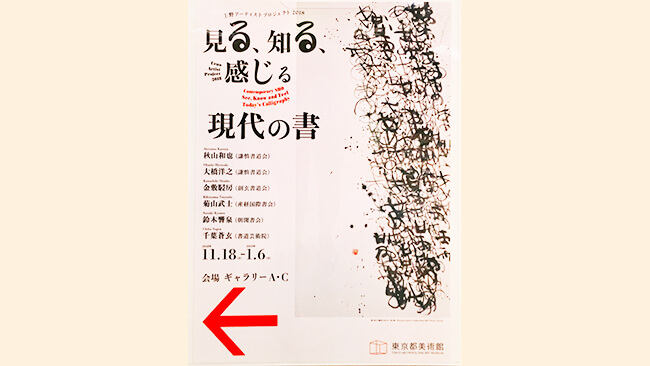 Exhibition "Contemporary SHO – See, Know and Feel Today's Calligraphy"
Visited a Japanese calligraphy exhibition "Contemporary SHO—See, Know and Feel Today's Calligraphy" (from November 18, 2018 to January 6, 2019) held at Tokyo Metropolitan Art Museum. It is important to look at the work of other calligraphers for my future creation.
About the exhibition
This exhibition was comprised of six exiting Japanese male calligraphers. It didn't have a consistent theme though the exhibition, but it was interesting to look at their variations showing each calligrapher's character and manner of works. I was fascinated by the huge works that covered the entire wall, but I enjoyed the unique style and display method of each artist.Exhibiting format was also informative for me.
For details and information of participating artists
Ueno Artist Project 2018: "Contemporary SHO—See, Know and Feel Today's Calligraphy"