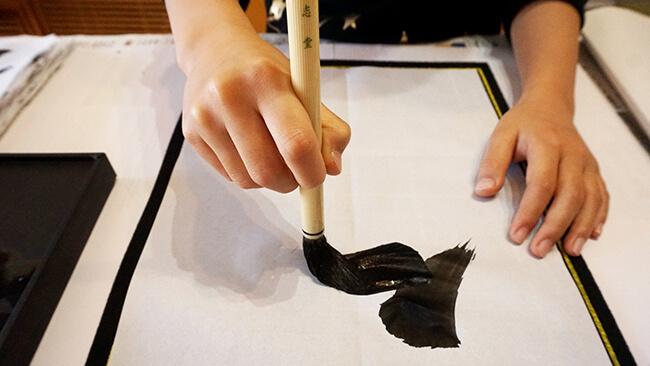 "Kakizome" lesson for school kids
I gave some Japanese calligraphy lessons for school kids during winter break. It was fun and great to see their motivation.
What is Kakizome?
There is a custom called "Kakizome (First Writing) " in Japan. This is one of the new year's traditional events and means the first calligraphy written at the beginning of a year. Anyone who wants to express one's hope or favorable words can try to do Kakizome with brush, ink and paper. Positive and lucky words are often selected as the subjects for Kakizome.
For school children, Japanese calligraphy is one of the subjects in elementary school. They basically participate in a Kakizone competition in each school when they go back to school after a winter holiday. In order to submit their works to the competition, some of them want to practice Kakizome works during holidays.